Reuen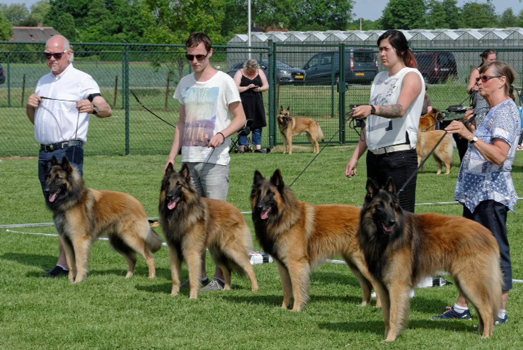 In memoriam

sE, Ch. Fledder di Scottatura ( Ch.Domburg in Demand x x C h.Avril di Scottatuta)

sE, sr. Ch Dutch
Hd A. Scissor bite .
Born:
Died: july 2015
DNA profile
sE, Ch. Kaz di Scottatura ( Ch.Kvina Cruising the Star x C h.Int. Freyara di Scottatra )

sE, Dutch Youth Champion. Dutch Champion. Benelux winner 2014.
Hd A. Scissor bite . ED free
Born: 24-10-2011
Jan van Mol.
DNA profile

VDH Anwartschaft

Mated the most beautiful Ch.DomburgICandy ( USA) at 20 -10-2013

Click on the head for pedigree and pictures
Crufts 2019. Best Dog Veteran Class.

Quando Its me di Scottatura ( Ch.Gitan des Gardiens de Cocagne x Its Only me di Scoittatura)




BOB German Specialty BSD 5-05-2018.

BOB. LADIES KENNEL ASSOCIATION General Championship Dog Show 2018. Engeland

Crufts 2019 BOS 1st in Limit Class CC

Hd A. Scissor bite . ED free
Born:
Jan van Mol.
DNA profile

Click on the head for pedigree and pictures
Nelson It's me di Scottatura ( Domburg All About me x It's only me di Scottatura) Born: 22 -12-2013

Owner: Kees de Jong
DNA profile
Winner 2017


HD free

Ed free

Born:22-12-2013
Available for breeding.


G&G 1, G&G 2
Ch. Pocatello di Scottatura (Int.Ch.High Clearings Harley x Int.Ch. Jadore di Scottatura) 20-10-2014

1 Exc BoB CAC, JCAC Int.Show Bleiswijk

1 Exc JCAC Wijchen


Owner Eric Kalle.

Born.20-10-2014

Hd free ED free


Click on the head for pedigree
German Ch,Phoenix di Scottatura (Int. Ch.High Clearings x Int.Ch. Jadore di Scottatura)
B:20-10-2014

2015 1 exc Holland up. JCAC RCAC

2016 1 exc Eindhoven JCAC

2016 ERFURT Dld 1 Exc BOB CAC-CACIB

Owner: P.Rietkerk

Hd free



Click on the head for pedigree
CH. Pasadena di Scottatura (Int.Ch.High Clearings Harley x Int.Ch. Jadore di Scottatura)
Born:20-10-2014

DUTCH CHAMPION
Clubwinnaar 2016

Owner F. Tolhuis & R.Smeets

Born:20-10-2014

HD free and ED free

CAC BHCN DAY 2016

CAC-CACIB UDEN 2016 BEST in Group 1.

Click on the head for pedigree
Dutch Champion R

ebel J'Adore di AScottatura

. Born 21-12-2015 ( sr Gitan des Gardiensa de Cocagne x Int.Ch JÁdore di Scottatura)

CAC Int Show Goes 2017. BOB
1 Excellent youth Class NVBH '17


Hd free and ED free

Available for breeding

Hans en Lenie Hermans
Dutch.Ch.Jiovanni di Scottatura ( Ch.Furac van de Hoge Laer x Ch. Fiona Scottatura )

Dutch Champion

Selected by NVBH and BHCN
Caractertest +
Hd A. Scissor bite
Born:
Owner.B.Wouters
DNA profile

14 the Excellent Open Class French Specialty

Father of O-litter di Scottatura
Available for breeding
In memoriam

Ch.Domburg in Demand (Zefirelli van de Hoge Laer x Ch.Domburg Reve d'Amour)

English Champion
Hd free
Eyes Clear.
Scissor bite

Imported since september 2008
Born: 3-5-2001. Died 2013
Owner: W.M.van Deijl & K.de Jong
DNA profile

Stored semen
In memoriam

sr.Freedom di Scottatura( Ch.Domburg in Demand x Ch.Elite A Avril di Scottatura )

Hd A
Born: 23-10-2006
Excellent on Show.
1 st Exc. Paris Show . Open class
Level bite

Died because of wrong Anasthesia
Offspring in Belgium and USA
In memoriam

Ch. pE .Zidane di Scottatura R,E Milton de la Clairiere aux Louves x R.E Vismey di Scottatura )

Luxembourg & Dutch Champion
Dutch Veteran Champion


Hd A
Born: 23-05-2000. Died 2015
pE NVBH
sr. France
Owners: Peter &Julia Rietkerk